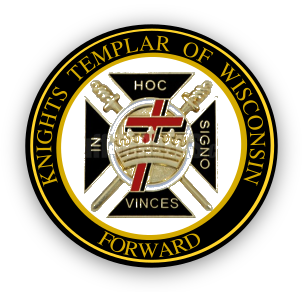 ONLINE Registration
REGISTRATION HAS ENDED FOR THIS EVENT
Congratulations to all newly installed Grand Officers
The 162nd Grand Conclave
of
the Grand Commandery Knights Templar of Wisconsin
will be an Online Event held
Saturday, June 13, 2020
from

9:30 a.m. to 12:00 Noon
ATTENDANCE:
It is the duty of the Grand Officers and the Three Principal Officers of every Constituent Commandery in Wisconsin to attend this conclave of the Grand Commandery Knights Templar of Wisconsin. All Sir Knights are welcome and encouraged to attend. The registration fee for all attending Wisconsin Sir Knights is $10.00
PROXY CARDS:
Should a Dais Officer be unable to attend, he will assign his proxy to another Sir Knight according to Grand Statutes. Proxy forms must be completed by the granting officer no later than May 31, 2020.
Click the button below to complete the Proxy Form online.
Knights Templar PILGRIMAGE
Donations below
Please consider donating to the Holy Land Pilgrimage Fund by clicking the logo below. Your generosity is appreciated!
IF YOU ARE UNABLE TO REGISTER ONLINE
Send your name, title, and contact information
along with your check for $10 payable to:
Robert Macoy Commandery #3 KT
mail it to:
David Mahoney
3157 Selkirk Dr.
Sun Prairie, WI 53590
If you would like to watch a walk-through of the registration process and see the options available on the website, click this link for a video: Watch Registration Video
Buy yourself something to remember the event. Makes a great gift! Visit the online store for other items: Mugs and T-Shirts available for a limited time.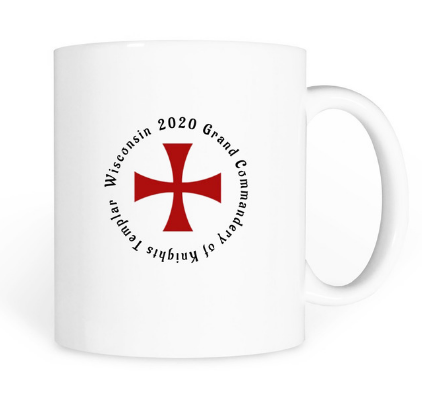 Copyright 2020 Grand Commandery of Knights Templar in Wisconsin Annual Conclave